The days behind me have been tough. The days before me promise to be rough. Every day my job as a mother seems to demand more and more and quite often I feel as though I have nothing left to give. I have many days where I feel like giving up. Like everything is too hard and there is no relief. I feel empty and drained and at a loss. I feel incompetent. It feels as though nothing can make it better... But then... I leave my house for a few hours and meet with God and even though I come to Him, downcast, downtrodden, and hopeless, He "leads me beside the still water, He restores my soul." I am literally amazed each time I do this as I come home with my burdens lifted, my spirits lifted, and my hope restored.
Some days it is impossible to leave, so I must cling to His promises. The verse that has been ministering to me lately is Proverbs 3:5,6.
"Trust in the Lord with all your heart, And lean not on your own understanding; In all your ways acknowledge Him, And He shall direct your paths."
But what made this really hit home for me was reading the rest of the chapter which goes on to say in verses 19 and 20,
"The LORD by wisdom founded the earth; By understanding He established the heavens; By His knowledge the depths were broken up, And clouds drop down the dew."
So if that is how much understanding, wisdom, and knowledge that my Lord has then why would I possibly try to trust my own miniscule amount of understanding instead?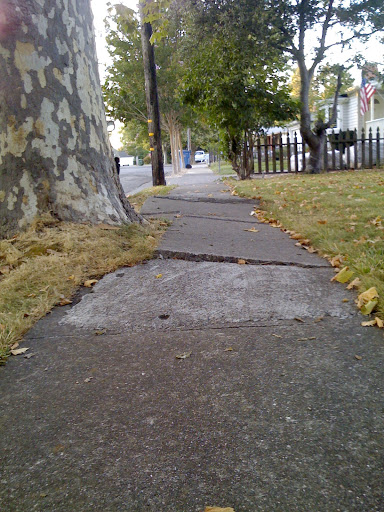 Tonight, Elliott, Caiden, and I went for a walk around the neighborhood while Daddy was out. It was so nice and peaceful. Still a bit warm, but starting to cool off and the sun just starting to sink below the rooftops. And as we walked, the aroma of dinner cooking or being had was faintly lingering in the air around individual little houses--each one smelling a bit different. It was comforting walking by and knowing that it was dinner time for others, too. The calm of the day being broken up sporadically by Elliott's whoops and war-cries.
In case you feel alone, dear mommies, you are not. It's a rough road, but fortunately it is one that is well worn and tried. What is happening to you or what your crazy kids are doing has been done or has happened before. We all know that this road can also be a glorious road and one with many blessings. Hope in the Lord and remember His promises to you. He loves you and has called you by name and has chosen you to be a mom. I pray He gives us the wisdom, knowledge, and understanding to accomplish our tasks well. And I know that when I pray for myself, I can most likely pray the same things for you. So I will. And maybe you will be doing the same for me...